May 16. 2023
The First Horizon Europe MSCA Eyes4ICU Winter School
Santiago de Leon is one of our PhD students, he is a member of the Web & User Data Processing team where he focuses on recommender systems & eye tracking. He is also the international doctoral candidate for the Horizon Europe Marie Skłodowska-Curie Action Eyes4ICU Doctoral Network focused on eye tracking. MSCA doctoral networks fellowships are the most prestigious scholarships awarded within the EU. Mid-April, Santiago attended the first Eyes4ICU winter school in Germany. Read on to find out more about his experience.
This past month I had the pleasure to participate in the Horizon Europe MSCA Eyes4ICU Doctoral Network Winter School in Günzburg, Germany along with my supervisors Mária Bieliková and Róbert Móro. This was the warmest winter school ever with the brightest minds in the eye tracking community! As part of the doctoral network, we have 3 "winter schools" (winter here is a bit of a misnomer).
This first winter school is particularly important as it is the first meeting for doctoral candidates (PhD students), academic supervisors, and industry supervisors/contacts from different institutions all over Europe. All three of these groups congregated in the beautiful location of Günzburg Castle with the objective of forming a community of eye tracking researchers that will advance the field and train the next generation of eye tracking researchers, myself included.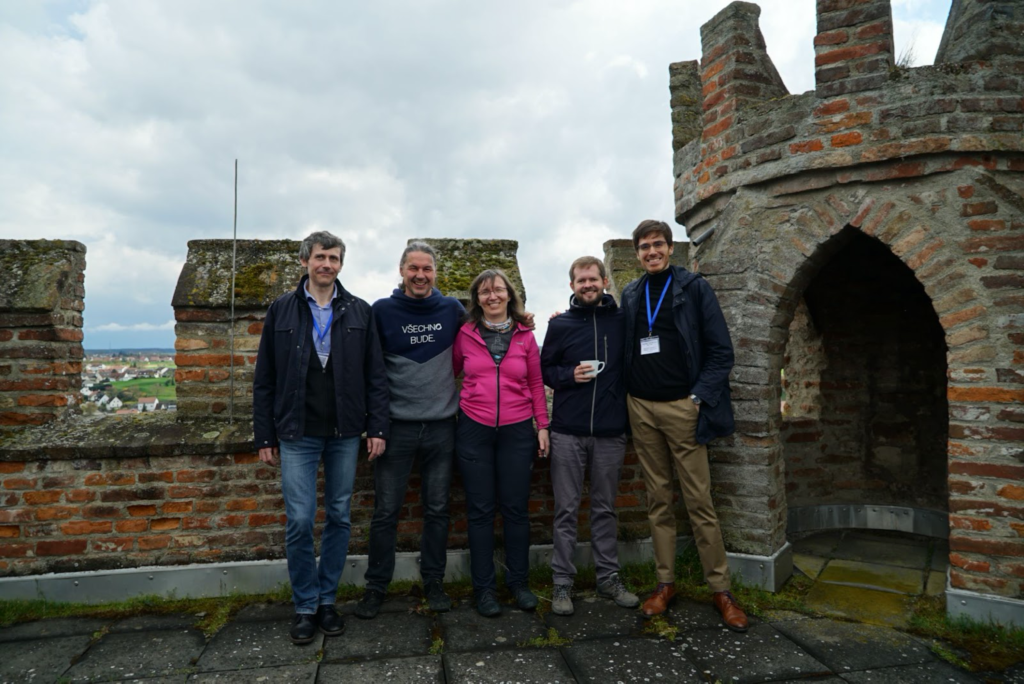 Most of us arrived on Sunday, where we introduced ourselves over dinner. From the first night it was clear that the doctoral network was a welcoming community of researchers spanning the fields of computer science and psychology. I believe that this open and collaborative atmosphere is one of the main advantages of academia/research, but this is even more pronounced in multidisciplinary collaborations, like this one, where there is an even greater sense of openness, respect for others' ideas/fields, and different perspectives.
One of the goals of the project is to piece together all the different insights that researchers have across disciplines and industry & research.
This is exactly what we did, as we all attended demos of industry partners showing and asking how they can help us conduct research. Additionally, workshops led by researchers from different institutions, some with a psychology focus and others with a machine learning focus.
It can be quite difficult to discuss these topics with a multidisciplinary audience, but the presenters did an excellent job. Fortunately, my background is in both psychiatric and machine learning research, so I was quite comfortable.
Many of the topics we covered were not new to me, but still there were many insightful moments for me. In particular, the eye tracking methods workshop reinforced my preliminary knowledge on eye tracking and provided an excellent overview on the history of eye trackers.
The computational methods workshop was a nice review of machine learning fundamentals for me, but was also an excellent reference on how to communicate mathematical ideas across disciplines.
The Eye Tracking Study Design Workshop was incredibly helpful for refining my ideas for a future user study.
The final workshop was on transferable skills where we had an open table discussion (supervisors and students) about the future of research with topics including publication venues/metrics, ethics, and diversity & inclusion in research.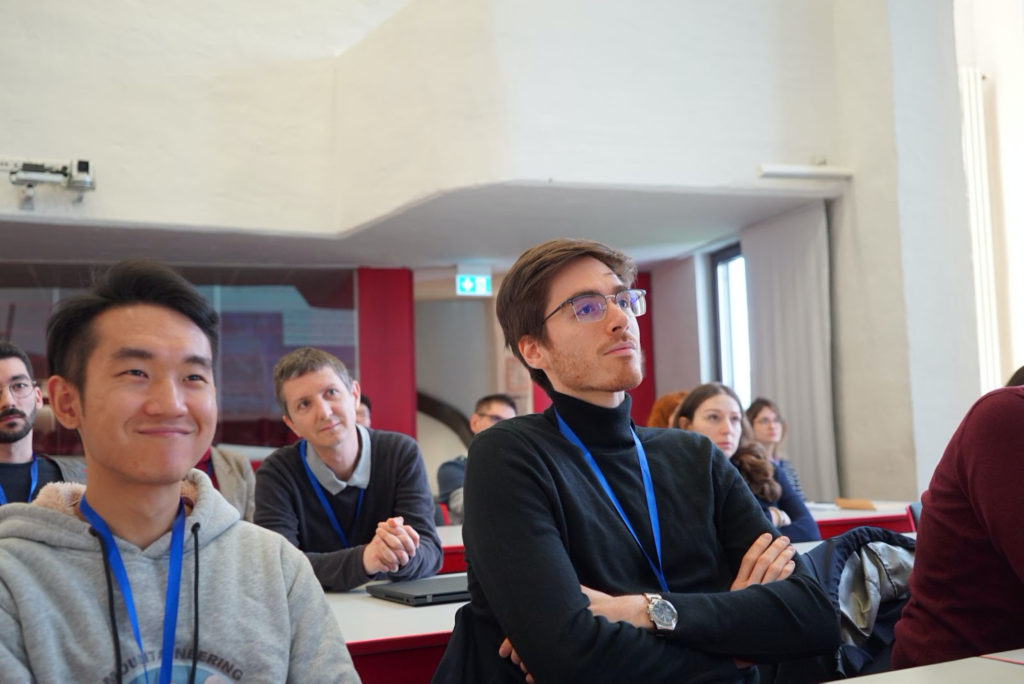 Besides the workshops, I sat down to talk one on one with different supervisors about my ideas for my dissertation and future areas where we could collaborate. This was incredibly helpful for helping me direct my thesis, so that it can be impactful work. We also made sure to take time to get to know each other outside of research by playing board games in the evening and also going on a group hike.
Unfortunately, all good things must come to an end, as did this great week of learning and networking with some of the brightest minds in the field of eye tracking. Friday we said our goodbyes and we left our eye tracking castle to return to our homes across Europe, but carrying with us fond memories, new perspectives and ideas, and excited to collaborate on future projects that will tackle challenges and explore undiscovered areas in eye tracking. Visit this website for more information on the Eyes4ICU Consortium.