Sep 5. 2023
Researcher for Natural Language Processing 
We believe excellent research is the cure for innovation lag in this region.
We seek reinforcements for our Natural Language Processing (NLP) team. We conduct research via projects that are either grant-based or commercial. We collaborate with prominent international research institutions and innovative companies.
Job description
You will participate in projects focused on both basic and applied research.
You will focus on development and evaluation of new NLP methods, design experiments and data collection and annotation scenarios, with a dedicated capacity for industry-based real-world assignments. You will help to transfer your cutting-edge knowledge gained within research projects to industry in cooperation with our research engineers.
You will work with a cutting edge stack of NLP technologies.
We expect you to have strong foundations and hands-on experience with research in NLP and to be eager to push the frontiers beyond its current state and share it with the community by writing and publishing research papers and presenting at international conferences.
Benefits of being a NLP researcher at KInIT
Opportunity to do curiosity-based research in NLP within international research projects. You will meet and collaborate with the Slovak and European elites in AI and NLP.

Work on real-world problems and assignments originating from industry

Improve your scientific track record by publishing in top journals and conferences.

Improve yourself in natural language processing – both in terms of methods and tools applied almost anywhere, data analysis and machine learning skills.

You will get access to a very decent computational capacity that will allow you to conduct various types of experiments (we try to be energy efficient as we only have one planet, though).

Experience best practices of research and project work.

As we put strong emphasis on knowledge sharing you will have the opportunity to attend research or engineering seminars where people with various backgrounds present cutting-edge topics.

Work with a great and supportive team.
Requirements
PhD. degree in computer science, machine learning, or similar fields

Track record of publishing at high-impact conferences/journals

Strong analytical and problem-solving skills to analyze data, identify patterns, and derive actionable insights for research and industrial applications.

Continuous learning mindset, staying up-to-date with the latest advancements in NLP research, industry trends and machine learning.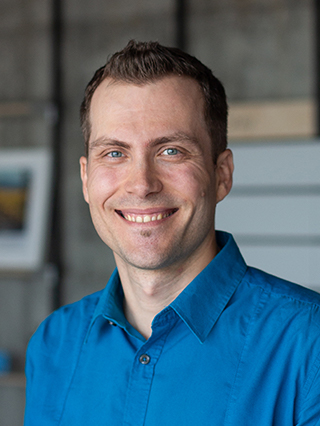 Join us to help us build the best NLP team in the region!
Marián Šimko
Lead and Researcher, Hiring manager
Salary
2400€ gross (the final offer depends on the seniority of the candidate and previous experience)
Information about selection process
Should you be interested in applying for our job opening, please send us your CV. We will contact you with information about the selection process.
By hitting "Apply", you agree that we process your personal data for recruitment purposes, based on the legal basis of GPDR Art. 6 (1) letter (a) consent to the processing of personal data. You can withdraw your consent at any time. For more information please read our Privacy Policy.