Research Group
Web & User Data Processing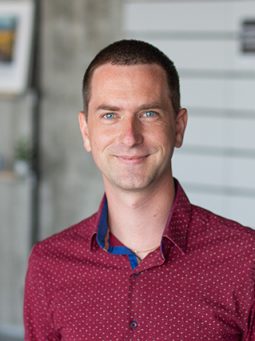 Ivan Srba
Research areas: data analysis, machine learning, data mining, social computing, collective intelligence, countering online misinformation
Position: Senior Researcher
Ivan has expertise in data analysis, machine learning and data mining, with a focus on data emerging from user behavior on social computing and collective intelligence systems, such as social networks, knowledge sharing systems and e-learning. His current primary research interest is in countering online disinformation and misinformation.
He has been involved in ten research projects and co-authored over 25 papers, one of which surveyed the methods used by community question answering systems and has received more than a hundred citations. His international research record includes projects with Harvard University and the University of Lugano, Switzerland. He is a member of Slovak.AI and a former member of the Datalys@PeWe research group. He regularly serves as a reviewer for international conferences and journals published by ACM, IEEE, Springer and Elsevier.
He has participated as a data scientist and project lead in many research and industry projects, including a recommender system for ZlavaDna, a smart parking system (zaparkuj.to) and a multibank application developed in co-operation with Unicorn and VUB (a Slovak commercial bank).
Selected achievements
Member of the excellence team PeWe of Slovak University of Technology in Bratislava, lead prof. Mária Bieliková
2020, Slovak University of Technology
Award for Supervision of the Best Master Thesis
Nov 2019, Tatra banka Foundation
Slovak Student Person of the Academic Year 2015/16 in Category Informatics, Mathematics and Physics
Dec 2016, Junior Chamber International – Slovakia
Rector's Award for Excellent Study Results during Doctoral Study
Sep 2016, Slovak University of Technology
Rector's Award for the Best Student of Doctoral Study for the Academic Years 2012/13, 2013/2014, 2014/2015
Slovak University of Technology
Best Master Thesis Dean's Award
Nov 2012, Faculty of Informatics and Information Technologies, Slovak University of Technology
Rector's Award for the Best Student of Master Study for the Academic Years 2010/11, 2011/12
Slovak University of Technology
Professional Service
ACM Transactions on Information Systems (ACM)
Computer Science Review (Elsevier)
Technology, Knowledge and Learning (Springer)
Data Mining and Knowledge Discovery (Springer)
IEEE Transactions on Learning Technologies (IEEE)
Computers & Education (Elsevier)
Misinformation Detection in Healthcare Domain
APVV SK-IL-RD-18-0004. 2018-2020, Partner: Bar Ilan University (prof. Sarit Kraus), Bielikova, M. – principal investigator
Automated Recognition of Antisocial Behaviour in Online Communities
APVV-17-0267. 2018-2020, Partners: Comenius University in Bratislava, Technical University in Kosice, Navrat, P. – principal investigator
Human Information Behavior in the Digital Space
APVV-15-0508. 2016-2020, Partner: Comenius University in Bratislava, Bielikova, M. – principal investigator
Innovative Methods of Education and Infrastructure for Informatics and Software Engineering
SCOPES program, Swiss National Science Foundation. 2015-2018, Bielikova, M. – principal investigator for FIIT STU
Selected Student Supervising
Master
Matej Čief – Use of Semi-supervised Learning for Antisocial Behavior Detection. Defended 2021
Peter Mačinec – Fake News Detection Using Semi-supervised Learning. Defended 2021
Veronika Žatková – Health related fake news detection using data analysis and machine learning. Defended 2020
Štefancová Elena – Recommendation Taking the Time Aspects of Users and Items into Account. Defended 2019
Mačina Jakub – Recommendation of New Questions in Online Student Communities. Defended 2017
Grznár Marek – Adaptive Collaboration Support in Community Question Answering. Defended 2015
Bachelor
Mačinec Peter – Fake news detection using machine learning. Defended 2019
Babinec Peter – Automatic Tag Recommendation in CQA Systems. Defended 2017
Huňa Adrián – User Reputation in Community Question Answering. Defended 2015