May 18. 2023
Personality of International Cooperation award for Mária Bieliková
You can watch a special edition of the TV show 'Science and Technology' dedicated to the five best scientists of the year 2022, to find out more about our international activities.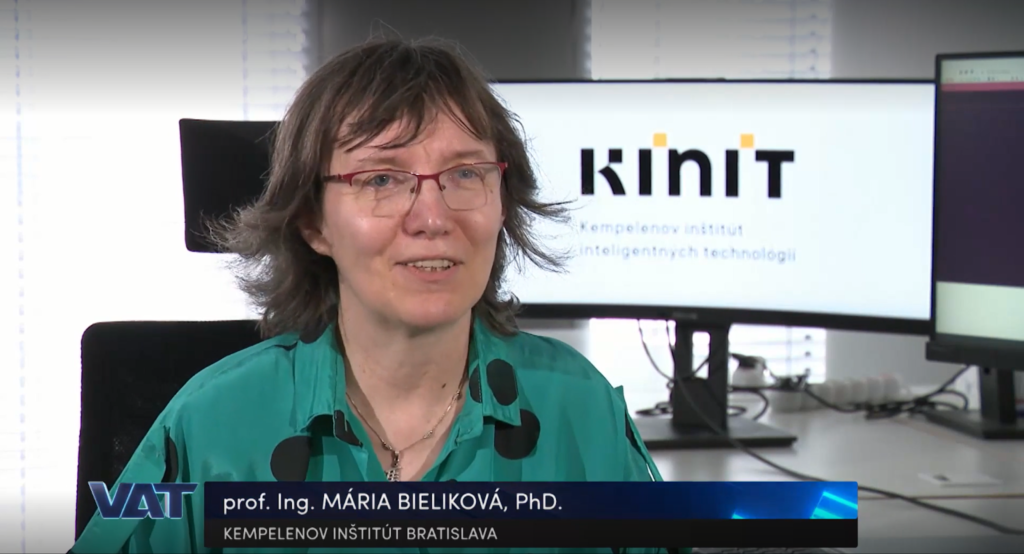 We're very proud and grateful for Maria's outstanding accomplishments, her tireless efforts have played a vital role in our growth and success. Maria's passion for science and innovation inspires us all to strive for greatness. Her acceptance speech was also very inspiring, so we decided to share it with you:
"Before expressing my gratitude, I would like to talk about my dream and vision, which I aim to fulfill currently at the Kempelen Institute of Intelligent Technologies and previously at the Slovak University of Technology in Bratislava. It is a vision to build a country of honest, engaged, and entrepreneurial experts, where companies understand the need for science in innovation, and researchers know that science should serve people."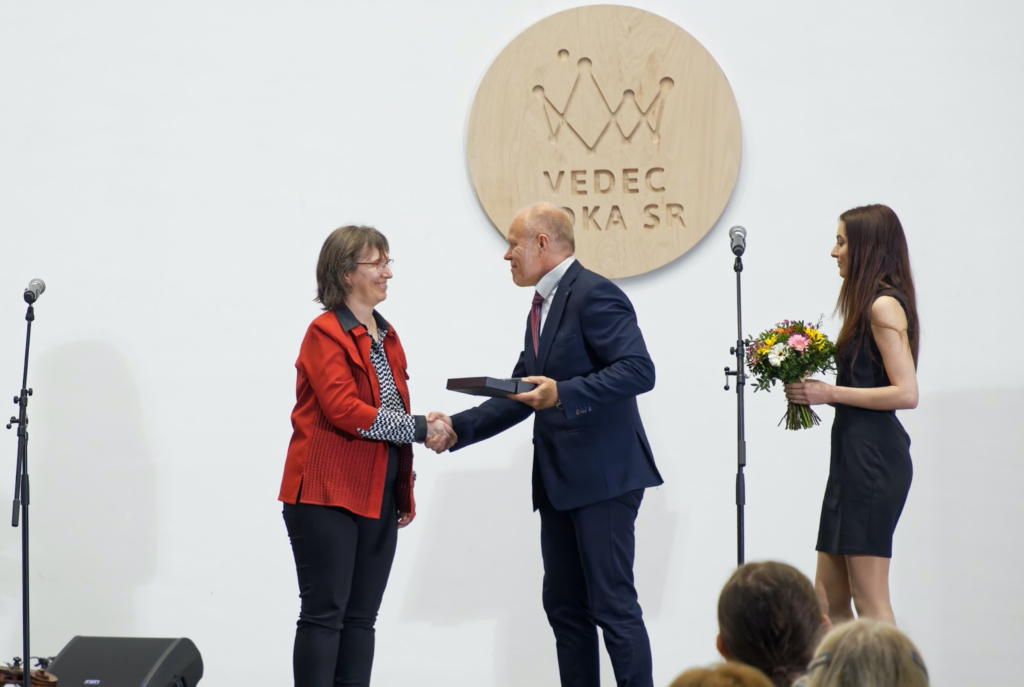 "For me, the essence lies not in obtaining the most research projects but in providing people in Slovakia with opportunities to tackle exciting challenges and enabling companies to innovate. Responsible research is crucial, which means not only inventing new technologies but also considering their impact. Especially so in the field of artificial intelligence, where KInIT operates, it is more important than ever before.
The international dimension in this infinite story is crucial. That's why KInIT operates as an English-speaking international institution. That's why we embarked on doctoral studies with a foreign university and mentors from abroad, while keeping the researchers and intellectual property based in Slovakia. That's why obtaining European projects has been a key goal since the establishment of KInIT."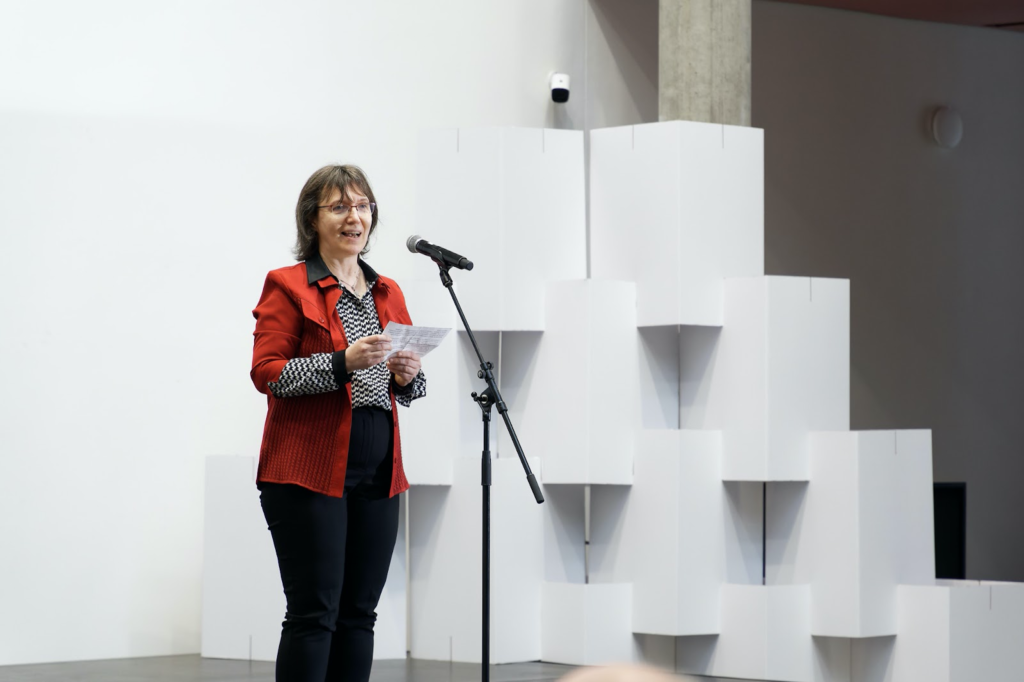 "The award I have just received is an acknowledgment of everyone I have collaborated with over the years – although the past three years, since the creation of the Kempelen Institute of Intelligent Technologies, have been somewhat exceptional.
This recognition extends not only to my research colleagues. Two of them are present here tonight – Jakub Šimko and Michal Kompan, who played a significant role in obtaining European projects. It also extends to the colleagues from the Operations team, without whom we would have hardly achieved what we have accomplished. Therefore, I am delighted to have Diana Lokere here with us, who oversees people and culture at the Kempelen Institute.
This award is also for everyone who has joined this vision. Whether they are colleagues from the academic community in Slovakia and abroad, companies that currently support this vision materialized through the Kempelen Institute, or my family, without whom this would not have been possible."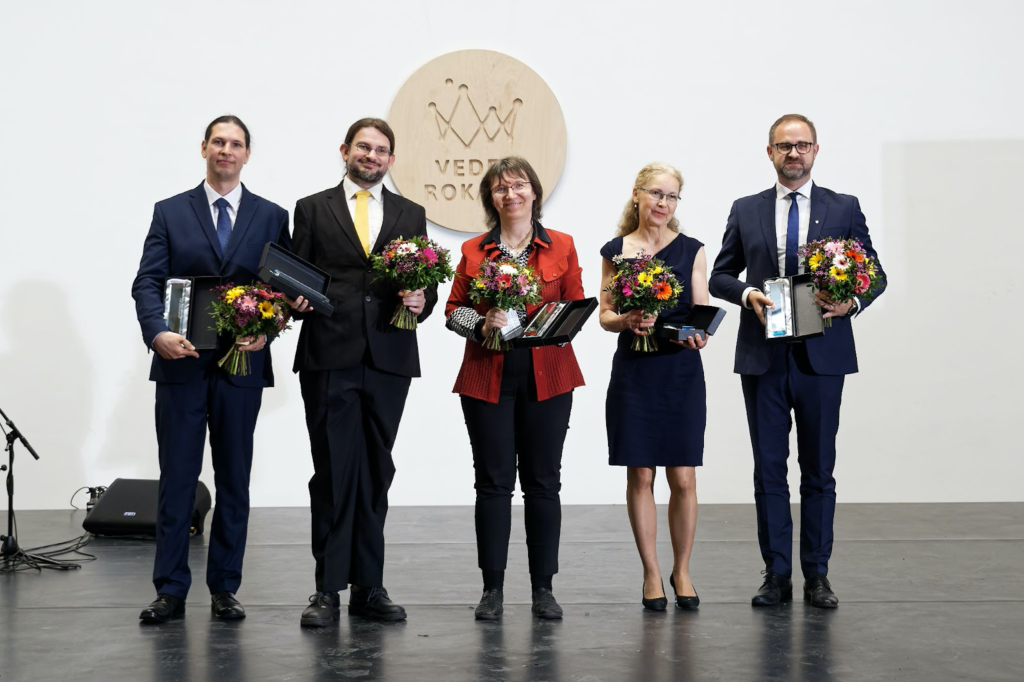 If you're interested in learning more about the Slovak Scientist of the Year awards, check out the following articles (all in Slovak language):