Research Group
Natural Language Processing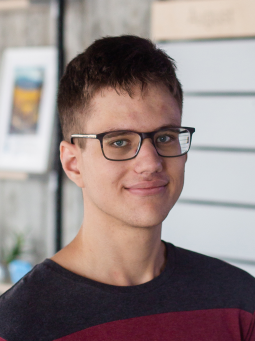 Marcel Veselý
Research areas: explainable AI (XAI), computer vision, deep learning
Position: Research Intern
Marcel is a talented student of computer science. During his undergraduate studies, Marcel focused on the problem of explainability of complex models based on deep neural networks in the domain of medical imaging.
Why partner with KInIT
Help Slovakia to concentrate talents
Discover solutions for your problems using AI
Get a new perspective on your R&D&I
Collaborate in excellent research
Improve knowledge of your employees on selected topics of AI
We use cookies on our website to give you the most relevant experience by remembering your preferences and repeat visits. By clicking "Accept", you consent to the use of ALL the cookies.
Privacy Overview
This website uses cookies to improve your experience while you navigate through the website. Out of these, the cookies that are categorized as necessary are stored on your browser as they are essential for the working of basic functionalities of the website. We also use third-party cookies that help us analyze and understand how you use this website. These cookies will be stored in your browser only with your consent. You also have the option to opt-out of these cookies. But opting out of some of these cookies may affect your browsing experience.
error:
Alert:
Content is protected !!