Feb 27. 2022
Book – 10-10-10. 10 Slovak scientists, 10 interviews and 10 challenges in one interesting book
The book, with the atypical yet straightforward title "10-10-10", contains ten interviews with ten scientists. The book brings engaging conversations on topics that resonate today, such as biotechnology, the virtual world, artificial intelligence or psychology, new materials, economics, medicine, ecology, architecture and space research.
It's up to us how the game we play turns out
"It's up to us how the game we play turns out," is the title of the interview in which Mária Bieliková shared her ideas. In the interview she takes a reader back to the history of websites, which are such an ordinary and obvious thing today, that the average person does not even think about how their content is created or how they work.
The conversation moves on smoothly to a contemporary artificial intelligence and the challenges that come with it, whether they are technological, legislative, security, but also ethical, or even challenges in areas such as employment. On the positive side, these challenges have a chance to change into real life solutions, but a strong link between academia and business is important.
Looking at the areas in which artificial intelligence based technologies penetrate and the ways in which they affect, or may affect, our lives is as inspiring as the other nine interviews in the book.
If you want to look into the world of science and find out how scientists see the future, you can download and read the book (in Slovak) for free.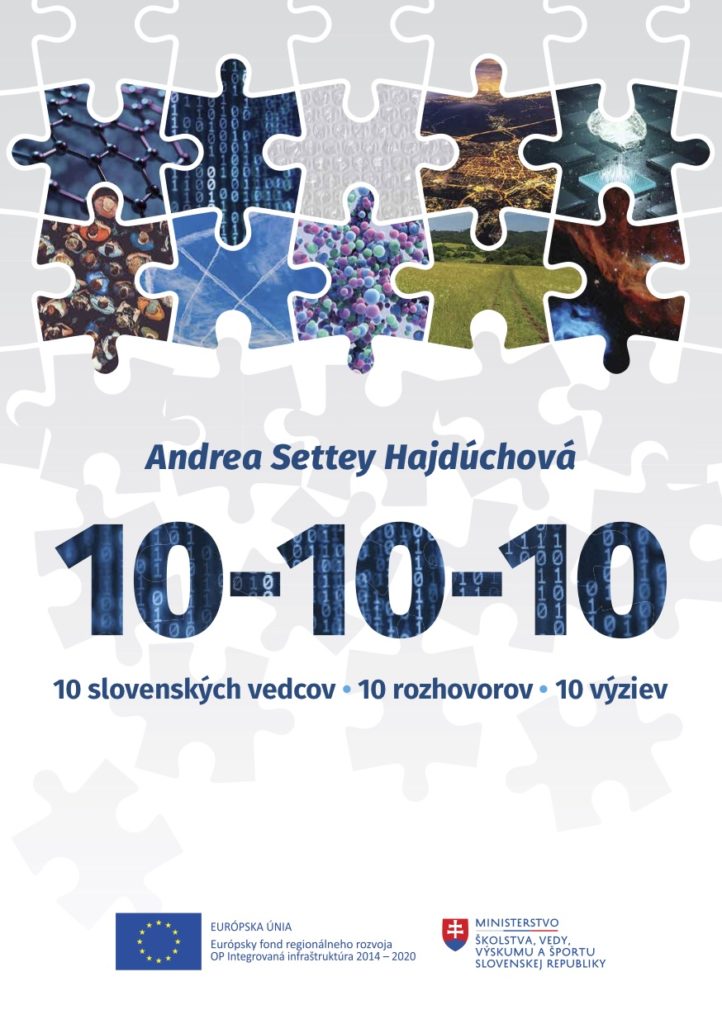 About the author:
Andrea Settey Hajdúchová studied journalism at the Faculty of Arts of Comenius University in Bratislava, and after graduating she worked for almost ten years as a journalist in the SME daily. Later she worked as a spokesperson and PR expert of the non-profit organization Smile as a Gift, the Slovak University of Technology in Bratislava and today the organization WWF Slovakia.
In 2016, she received the Science and Technology Award in the Science Popularizer category, and in 2018 she was nominated for the Journalist Award for her blog in Diary N. In the blog, she focuses mainly on interviews with notable persons. In her free time, she loves running.