Research Group
Information Security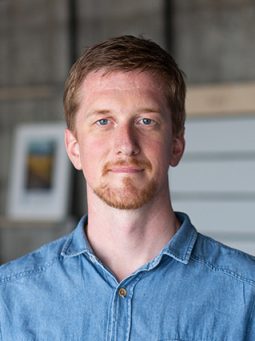 Peter Pištek
Research areas: forensics analysis, computer security, smart cities, phishing, information security
Position: Senior Researcher
Peter focuses on information security, in particular forensics analysis, phishing, biometrics and smart cities. He is also interested in learning analytics and education data science in research. He is a former vice-dean for Bachelor's study and propagation at the Faculty of Informatics and Information Technologies at the Slovak University of Technology.
He developed and headed up a research lab in collaboration with industrial partner Molpir and has supervised more than 50 Bachelor's and Master's students. He has participated as a lecturer or assistant in more than ten courses focused on hardware design or information security.
Professional Service
Conferences – Mobility IoT
Interactive Manufacturing @ Schools
Regional Innovation Scheme, EIT Manufacturing, 2020-2020
Methods for the Design and Verification of Digital Systems with Low Power Consumption Using Formal Specification Languages
VEGA 1/0616/14. 2014-2016
Manufacturable and Dependable Multicore Architectures at Nanoscale
COST Action IC 1103. 2014-2015
Design Optimization of Low-Power Digital and Mixed Integrated Systems
VEGA 1/1008/12. 2012-2015
Security and Reliability in Distributed Computer Systems and Mobile Computer Networks
VEGA 1/0649/09. 2009-2011
Selected Student Supervising
He supervised more than 50 students.
Master
Benova Lenka – Anomaly detection and classification of application servers metadata. Ongoing
Kaderabekova Vanessa – Data analysis in education as a support in faculty management. Ongoing
Lazovy Stefan – Using forensic analysis to recover non-volatile data in a fragmented environment. Ongoing
Vyskoc Adrian – Academic success and failure prediction using data analysis methods. Ongoing
Andras Radovan – Forensic analysis of network communication. Defended 2020
Popernik Adam – Authentication of clients in cyberspace via mobile devices. Defended 2020
Harvan Simon – Smart city: People counting in puplic transport. Defended 2019
Baranek Tomas – Authentification based on biometrics on Android platform. Defended 2018
Hudec Martin – Communication management in multi-client system using SMS gateway. Defended 2017
Takacs Gabriel – Synchronization methods for IT in domain of transport. Defended 2017
Hoskova Dominika – Information system for the Funtoro platform. Defended 2016
Lucansky Jan – Optimalization of multiplexer trees. Defended 2015
Polak Martin – Multimedia systems for taxi services. Defended 2015
Maruniak Marian – Multiplexer Tree Optimization Methods. Defended 2014
Polak Jakub – Optimalization of multiplexer trees. Defended 2012
Bachelor
Chmara Adam – Collecting of digital evidence in webbrowsers domain. Defended 2020
Rajnakova Veronika Magdalena – Analysis of students data. Defended 2020
Yanko Mykola – Forensic tools for collecting digital evidence. Defended 2020
Lazovy Stefan – Forensic tools for collecting digital evidence. Defended 2019
Trencansky Jan – Virtual car lock. Defended 2018
Snopko Jakub – Analysis of the environment impact to the GPS signal. Defended 2017
Pohancenik Matus – Sensoric system for Android platforms. Defended 2016
Banas Martin – Information system for public transport. Defended 2015
Pernecky Patrik – Reduction of binary decision diagrams. Defended 2015
Lucansky Jan – Reduction of binary decision diagrams. Defended 2013
Suty Karol – Analysis of multiplexer trees. Defended 2011