Research Group
Ethics and Human Values in Technology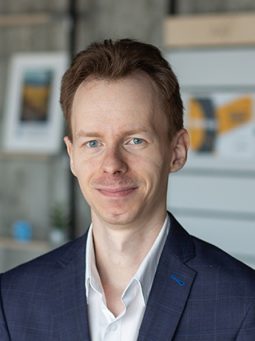 Matúš Mesarčík
Research areas: Regulation of technologies, Regulation of AI, Privacy and data protection
Position: Ethics and Law Specialist
Matúš is an alumnus of Comenius University in Bratislava, Faculty of Law (Master of Law, Doctor of Law and Ph.D. in Administrative Law) and Tilburg University in the Netherlands (LL.M in Law & Technology). He works as an assistant professor at the Institute of Information Technology Law and Intellectual Property Law at Comenius University in Bratislava with a focus on the regulation of new technologies and privacy and data protection.

Matúš lectures courses on IT Law and Data Protection Law and is the author of the first data protection textbook for university students in Slovakia.
Apart from his research activities, Matúš worked as a privacy consultant in a law office focused on privacy and new technologies and currently advises public authorities on the topics of data protection and cyber-security. Matúš is a huge fan of science fiction and fantasy books, movies, and TV series.
error:
Alert:
Content is protected !!