Jun 28. 2023
Machine Learning Research Engineer for Prediction and Optimization
We seek a highly motivated team member, who will participate in interesting collaboration with industry and knowledge transfer. Your contribution will drive positive change through unique software solutions.
The work will focus mainly on contemporary power engineering  problems  such as incorporating renewable sources and electric vehicles into the grid, flexibility based on intelligent energy management or microgrid optimization. But the subject of interest are also current environmental challenges such as flash flood forecasting, whereas ML models of precipitation nowcasting will be developed. These themes create an integral part of smart cities, which is a vital topic today.
Focus of our work
Time series analysis

Prediction

Optimization

Classification and clustering

Anomaly detection
In energy, environment, and geo-spatial domains. More domains may come in the future.
Responsibilities
Cooperation on research projects (mostly collaboration with industry)

Research and development of time series processing methods based on machine learning (statistical, neural network-based)

Providing support for modeling, forecasting, data visualization and other data science related endeavors

Engineering support of scientific experimentation and evaluation of methods and phenomena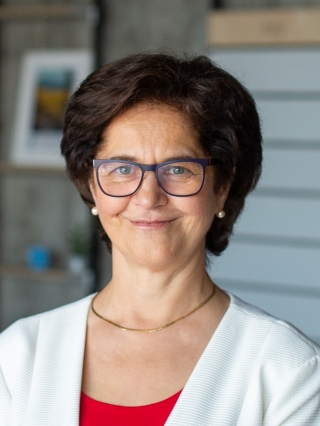 Machine learning as a path to greener future.
Viera Rozinajová
Lead and Researcher, Hiring manager
Skills
Minimum level of education
University education (Master's degree) in any of (or equivalent):
Artificial Intelligence, Machine learning

Data analysis, Data engineering

Computer science, Software engineering
Personality requirements
Basic coverage of AI/ML topics expected

Preferred technologies: Python or R, TensorFlow, PyTorch, Jupyter

Knowledge of math (basics of statistics, optimization, linear algebra)

Ability to present own ideas and solutions

PhD is an advantage, but not a requirement
Salary
from 2000€ / gross (based on experience and seniority)
Place of work
Bratislava, Sky Park Offices, The SPOT + occasional home office
Information about selection process
Should you be interested in applying for our job opening, please send us your CV. We will contact you with information about the selection process.
By hitting "Apply", you agree that we process your personal data for recruitment purposes, based on the legal basis of GPDR Art. 6 (1) letter (a) consent to the processing of personal data. You can withdraw your consent at any time. For more information please read our Privacy Policy.